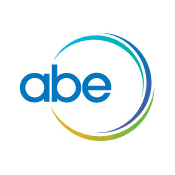 Introduction
The Association of Business Executives (www.abeuk.org) is a UK-based professional organization formed in 1973 that offers internationally certified business education courses. ABE courses qualify you for entry into further studies at several universities around the world, including the University of the West Indies and Heriot-Watt University, and various professional bodies (eg: the ACCA).
Key Facts
Start Date
January and July
Programme Length:
2 years
Accreditation
 International and Locally accredited
Diploma Options
 Business Management, Marketing and HR
Programme Availability:
Register Now
Description:
This programme provides  the business foundation and the skills you need to succeed and make a difference in the workplace. It is affordable, highly recognised, flexible, and provides a fast track route to a Bachelors degree.

*Minimum C grade required
GRADUATES INTERNATIONALLY
How you will benefit
Reach your goal in a shorter period of time for less money. The ABE Diploma can be completed within two (2) years and provides direct matriculation into your bachelors degree. This gives you a competitive edge over your competitors both locally and on the global market. Once completed you are guaranteed to possess the skills in demand in this new era. These include being :
 Adaptable
Communicative
Resilient
Organised
Team oriented
Able to solve problems
Claudia Gordon gives her testimonial about the Heriot-Watt University Management Degree Programme and how it impacted her life.
Learn more about the endless possibilities here at B&B and get exclusive access to our,
tips tools and guides in our free E-Book