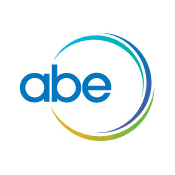 Classes and Materials
When do I Register for Classes?
All students are required to register for classes at least 3 weeks before the start date. Please note that registration requires that you complete all relevant documents and submit proof of payment.
I have made payment but have not submitted any registration documents. Will my registration be processed?
No, the institution will acknowledge your payment and remind you of the need to complete the documents. We will not process your registration until properly completed documents are submitted to the office.
Will my certificate mention that I studied with an ALP?
No, the degree certificate does not mention the mode of study.
Graduation
When do I find out about graduation?
When you have passed all the courses required for your degree, you will be sent a graduation pack. This should arrive around four weeks after your final result(s) are released.
How do I apply for graduation/what is the procedure?
You will be sent a graduation pack around four weeks after your final result is released. This pack will contain a form which should be completed and returned to the University with the graduation fee.
Is there a graduation ceremony held in Jamaica?
Currently our students only have the option of attending one of the graduation ceremonies held on the Edinburgh or Trinidad & Tobago (T&T does not have annual ceremonies).
If I chose not to attend a ceremony, how and when will I receive my certificate?
Students who graduate in absentia are mailed their certificate four to six weeks after grad
Will my certificate mention that I studied with an ALP?
No, the degree certificate does not mention the mode of study.
General
Do I have to buy other books besides the course material?
No, each course contains all the material required to pass the examination.
How will I know that I have the latest version of the course materials?
The course websites always carry the most up-to-date learning materials.
For the text block, each release of the text is given a separate code, which is reproduced at the foot of the first page.
This code shows an abbreviation of the title, the version number, the language and the release number (e.g. 'Release RE-A1engb 1/2005′ would indicate Principles of Retailing, version 1, in English, first release of 2005).
The text blocks are updated every two years. The course websites can be updated twice a year (in June and December). However, please note that courses rarely change in terms of the pedagogy or basic content. If a change is made to the materials that introduces examinable content (major change), there will be a two-year lead time from the date of introduction before the content becomes examinable. Students with previous versions may apply to EBS or their local supplier/centre for a replacement text block.
Please note that replacement text blocks will not be provided for routine minor changes that do not affect students' ability to prepare for examination.
Can I change my name online?
No, changes to your name must be made in writing and supported by a copy of the legal documentation that confirms this change (marriage certificate, deed poll certificate).
Can I visit the EBS campus?
Yes, all students of EBS are allowed to visit the University ca mpus at any time.
Introduction
Matriculation/Admission
When will I get my student ID card?
Once you have been formally matriculated as a student of Heriot-Watt University your student ID/matriculation card will be posted to you.
I've lost my student ID card. How can I get another one?
If you lose or damage your card or it is stolen, a replacement card will be issued to you when we have received a written request from you for a replacement. The cost of a replacement card is £10.
How do I get my SID/Registration Number?
You will be issued with unique student identification (SID) and Registration numbers when you purchase your first course. These will remain with you for the duration of your study at EBS. Your registration information will emailed to you by EBS after your have purchased your fist course. It must be noted that you will receive one registration number and one SID number.
Exemptions
How do I apply for exemptions?
Download and complete the Exemption Application Form from our website and return this to the Business School with a certified (and if applicable translated) copy of your award certificate and transcript of results. We recommend that you apply for any exemption for which you think you might be eligible at an early stage in your studies.
I have one of the Professional Qualifications listed in the Exemption Section of your website but it was awarded ten years ago, will I still be entitled to the exemption you currently award for this qualification?
Exemptions awarded on the basis of the Professional Qualifications listed on our website relate to qualifications gained within the last 2 years. Application for exemption on the basis of a professional qualification achieved prior to this must be accompanied by a copy of the award/membership certificate, a full syllabus and transcript of results. Possible exemption awards will be determined by the syllabus in use at the time examinations were sat and may therefore differ to those on the publicised list.
Examinations
How do I apply for an exam?
If you are applying for an exam for the first time you can do so via the 'Apply for an Exam' section of the student services website. Exams can also be rescheduled via the 'Exam Service' section of the student services website.
Will I receive an examination card?
An exam detail letter will be sent to you by e-mail and regular post several weeks before the exam date.
Can I Defer my exams after the deadline for deferrals?
Yes, but you will be required to pay a re-sit fee when re-scheduling your exam.
What happens if I miss an exam?
If you miss an exam it does not count as an attempt or affect your academic record. However, you will have to pay to reschedule the exam. If you miss an exam due to Medical reasons, a medical certificate must be submitted to our office with 5 days of the exam; otherwise, you will be required to pay a re-sit fee.
If I miss an exam does it count as an attempt?
No, an exam is only considered 'attempted' if you attend the exam.
How do I apply for a compensatory passes?
Compensatory passes are not applied for they are awarded when all other requirements for graduation have been met. If you have successfully completed seven or eight courses and have failed narrowly in the remainder you may be awarded pass(es) by compensation as long as the total shortfall of marks does not exceed 5%. The relevant Committee awards compensatory passes when it meets to confirm the names of those eligible to graduate.
How many attempts am I allowed?
You are allowed two attempts at each subject.
Can I get my results over the telephone?
Under no circumstances will results be given over the phone. Results are released on the secure section of the student services website as soon as they are available.
How can I appeal my result?
You should notify the Head of School, as soon as possible after the examination, of any illness or other exceptional circumstances which may have adversely affected your performance and which you would like the examiners to take into account in making their decision.
You are not permitted to dispute the decisions or question the academic judgment of the Board of Examiners once the results are released.
Key Facts
| | |
| --- | --- |
| Start Date | |
| Programme Length: | |
| Accreditation | |
| Diploma Options | |
| Programme Availability: | Register Now |
| Description: | |
GRADUATES INTERNATIONALLY
How you will benefit
Reach your goal in a shorter period of time for less money. The ABE Diploma can be completed within two (2) years and provides direct matriculation into your bachelors degree. This gives you a competitive edge over your competitors both locally and on the global market. Once completed you are guaranteed to possess the skills in demand in this new era. These include being :
 Adaptable
Communicative
Resilient
Organised
Team oriented
Able to solve problems
Claudia Gordon gives her testimonial about the Heriot-Watt University Management Degree Programme and how it impacted her life.
Learn more about the endless possibilities here at B&B and get exclusive access to our,
tips tools and guides in our free E-Book